MatchEngine
Deduplication, Matching, Filtering & Identification
Image recognition for your image collection, using
TinEye's powerful algorithms.
What is
MatchEngine?
MatchEngine is an automated image recognition service. It allows you to find duplicate, resized, and modified images in your image collection, using image recognition.
MatchEngine is a fast and accurate image identification and recognition API that is easily integrated with your own applications, enterprise solutions and web services.
MatchEngine deals with a broad range of image transformations, including resizing, cropping, Photoshop edits, occlusions, color changes, etc.
Image Identification
& Deduplication for your Images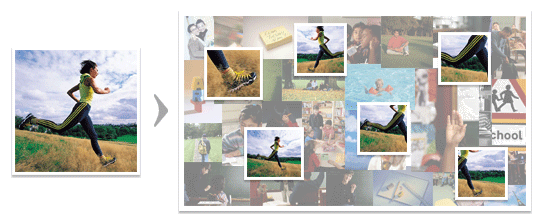 Using
MatchEngine
MatchEngine is delivered as a fully-hosted web API. It runs over HTTP using a REST protocol and JSON formatted responses.
The API is independent of whatever hardware or software your systems are built with. REST/JSON bindings are available in all major programming languages, and we also support a growing number of language-specific libraries to make integration very straight forward.
The algorithms used by the MatchEngine are written in C++ and assembly. The algorithms have been optimized to run on our servers.
MatchEngine technology is fueled by TinEye's ongoing image recognition research and development. As a company, we have spent a decade working on image search and recognition, visual similarity and image tracking.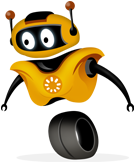 MatchEngine
Plans & Pricing
Pay As You Grow

Basic

Corporate

Enterprise

Fee
Setup Fee
$500
$500
$500
Please Call
Monthly Searches
$0.02

/search

30,000
150,000
Up to 50 million
Image Collection Size
$0.02

/image per month

20,000
200,000
Up to 500 million
Additional Searches
-
$0.01

/search

$0.005

/search

Please Call
Additional Collection
-
$0.01

/image per month

$0.005

/image per month

Please Call
Private Image Collection

Yes

Yes

Yes

Yes

Encryption Support

No

No

Yes

Yes

SLA

No

No

99.5%
Up to 99.95%
Dedicated Server

No

No

Add-on
Add-on
Email Support

Yes

Yes

Yes

Yes

Phone Support
Cancel at any time
Need a custom plan? Email us or call us at + 1 416 860 0330.
Base monthly fee, charged in advance of the month. Any overusage fees are charged the following month.
This is a one-time fee to set up your API.
The number of searches you can perform each month without additional cost.
The maximum number of images you can have in your search collection with no additional cost.
Per-search fee for use beyond your monthly limit.
Monthly fee for usage beyond your image collection size, calculated based on daily average.
Your images are not visible to anyone else.
API calls can be made over HTTPS.
Service Level Agreement. We guarantee this level of uptime per month.
The physical computer(s) used to host your API and images will not be used for any other client's API.
Weekdays, 10am to 5pm ET.
Weekdays, 10am to 5pm ET.
Cancellation will take effect at the end of your current billing period. You will not receive a refund for billing that has already occurred.
All API licenses are subject to the TinEye terms of services
Your credit card details are required for the signup.
Minimum billing: one month. You can cancel your API account at any time.
Before you sign up be sure to read our Frequently Asked Questions.
Need to speak to someone?
Call + 1 416 860 0330 or send us an email and we will be happy to answer your questions.
MatchEngine Support &
Frequently Asked Questions