TinEye API
Search, Verification & Identification
Integrate the TinEye search engine with your own website or backend to perform searches and retrieve results from TinEye's growing index of web images.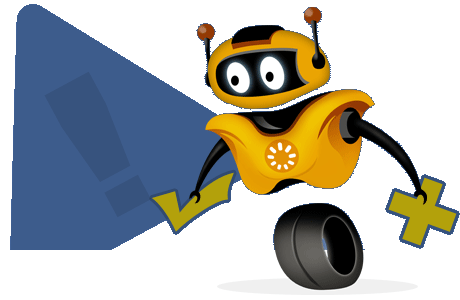 What is
TinEye API?
As TinEye is free for non-commercial use, the TinEye API is a paid search alternative for professional, commercial and high-volume users. Searching can be done via our provided graphical user interface, or via the TinEye API itself. Using the API, you can integrate the TinEye search engine with your own website or backend to perform searches and retrieve results from TinEye's growing index of web images.
TinEye API Example

Search for incoming images on the fly, or queue up a bulk set of searches. Your API search results contain the same type of information provided by tineye.com:
a count of the total number of matches
a direct URL to each matching image
the URL of the page where each match was found
a link to the 'compare images' overlay image
Using
TinEye API
This is a REST API delivered over HTTP in JSON format. The API is completely independent of your operating system, database system or development language. Libraries and language bindings to support REST and JSON are available in all major languages and platforms.
Query images can be in JPEG, PNG or GIF format. Query images can be specified by a publicly accessible image URL, or uploaded by a request equivalent to an enctype="multipart/form-data" form.
An example query is:
http://api.tineye.com/rest/search/?image_url=http://www.google.com/intl/en_ALL/images/logo.gif&api-key=your-API-key&date=1252080679&nonce=123sj138901bsd&api_sig=request_signature
What is the TinEye Commercial API used for?
image copyright compliance
user generated content moderation
profile verification
brand monitoring
image tracking
content identification
How do I get the API?
Simply create an API account using our signup form. Once you're signed up you will receive access to a special user interface to perform your searches, as well as a unique API key which provides access to the API. You must purchase a pre-paid search bundle in order to search. Search bundles expire after one year and unused searches may not be carried forward.
How do I use the API?
There are two ways to use the API to search TinEye:
Easy: a graphical user interface on the TinEye Commercial API site, very similar to the one at tineye.com (accessible once you are logged in to your API account).
Advanced: integrate the API with your own system directly
For more information regarding integration of the TinEye API, please read our documentation.
The TinEye API is fueled by TinEye's ongoing image recognition research and development. As a company, we have spent a decade working on image search and recognition, visual similarity and image tracking.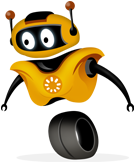 TinEye API
Plans & Pricing
TinEye Commercial API searches are performed using pre-paid search bundles. In order to use the API to search TinEye you must first create an API account, and then purchase a search bundle. As you search, TinEye will deduct those searches from your bundle.
| | Small | Large | Enterprise |
| --- | --- | --- | --- |
| | | | |
| | 5,000 | 30,000 | Please Call |
| | 1 year | 1 year | Please Call |
| | | | |
| | | | |
This is a one-time fee for a bundle of searches. Bundles are payable online via PayPal or Credit Card, in US dollars.
5,000 is the smallest bundle we offer.
Bundles expire after one year, or when the number of searches has run out, whichever comes first.
Your search images are not visible to anyone else.
Weekdays, 10am to 5pm ET.
Good to know:
The use of the API is subject to the TinEye Commercial API Customer Agreement
Unused searches may not be carried forward to another search bundle or period.
You may purchase multiple search bundles at a time; TinEye will debit from the bundle that is set to expire first.
Each call made to the API 'search' method counts as one search, regardless of the number of search results returned by the call.
The search results from the API are the same as those returned by TinEye.
You may check the number of searches remaining in your bundle via your account page, or the API itself.
TinEye API Support &
Frequently Asked Questions
For more information about TinEye itself, please visit our FAQ page at tineye.com